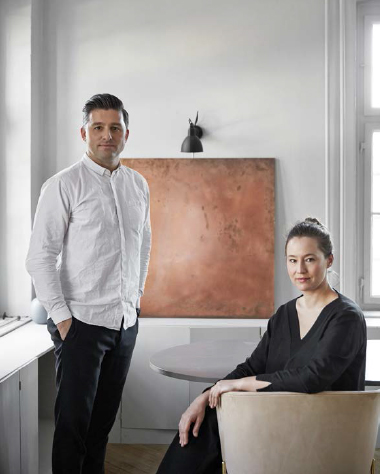 Ida Linea Hildebrand
Rasmus and Ida Linea Hildebrand are the designers behind Friends and Founders, a Danish/Swedish design company that offers bold and contemporary design with character. Driven by the philosophy that making room for personality creates the most interesting and meaningful spaces, their design approach favours playfulness and strong silhouettes. "Making room for personality to shine creates inspiring environments and opens the space to interesting set-ups and spatial relationships," says Ida Linea.
"Surrounding yourself with original things that mean something to you or remind you of something or someone creates authentic atmospheres." This concept of authenticity is important to the design duo. They work to create pieces that allow the buyer to build a scene and create a space that speaks to their personal style and individuality. Pushing boundaries and working with less allows the couple to create enduring design that is distinctive and determined.