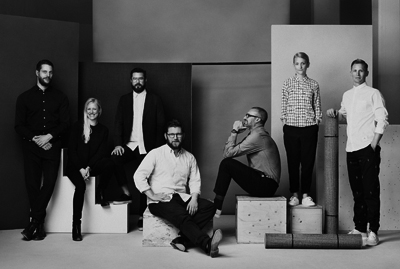 Note Design Studio
Open and honest about their mission, Note Design Studio is named after their desire for others to take note and for their designs to get noticed. Founded in 2008 by a group of talented individuals, the Stockholm-based design studio is inspired by a variety of industries including architecture, graphic design, product, interiors and design strategy.
Taking inspiration from their surroundings, the studio's design approach inspires others to embrace new perspectives, look at the world differently and be transformed by the power of creative expression. The studio comments, "By looking at what is unique in every project and emphasizing that, we transform nonmaterial values into tactile objects and spaces."
Working collaboratively with Fogia, Note Design Studio are the designers behind much-loved pieces including the Tabula Table Series, Arch Bookshelf, Sling Sofa and Chair, Rise Sofa and many others.