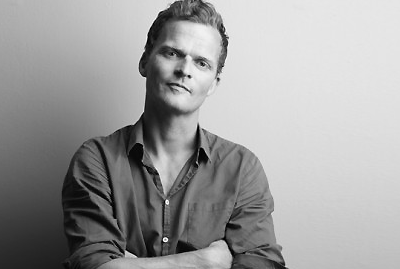 Andreas Engesvik
Andreas Engesvik is educated at the University of Bergen, Norway, where he studied art science. He then studied at the National College of Art and Design, where he took a master's degree in design in 2000 and the same year he founded the company Norway Says. In 2009, Andreas decided to move on and founded the studio ANDREAS ENGESVIK, OSLO. His studio works in different areas of design, ranging from furniture and porcelain to industrial designs for various international clients such as Iittala, Muuto and Ligne Roset. He has won prizes such as the Red Dot Award, the Wallpaper Design Award and the Bruno Mathsson Award.
In 2014 Andreas took the Tiki for Fogia couch. The idea of ​​Tiki was to create a light and casual sofa with good "old school comfort". Tiki relates to the body in the sense that it has an inner structure that is then stuffed and dressed-without void, something that is otherwise more common on sofas. With your hand, you can grasp all parts side panels, bottom frames and pillows. Which makes Tiki more intuitive and inviting.
"With Fogia, I and my studio have been participating in an exciting journey together with a producer who is on the way."